Presented in this category, store furniture manufactured by KMW-INVEST is functional, with the highest quality of workmanship, and great in its role. The furniture is in a class of its own, which has already been appreciated by many of our Contractors. 
Robust and durable, systemic solutions allow us to meet the needs of retail outlets, commercial spaces, as well as large showrooms. Therefore, it is not surprising that our equipment enjoys such recognition and popularity. 
Among the available proposals, customers will find racks designed with various industries in mind, such as clothing, sports, and FMCG. We carry out individual orders, which is why the store furniture we produce fits so well into any arrangement and takes advantage of all available space. The use of high-quality materials in production and creative approach to their combination complement the whole, so that the finished shelves delight with visual qualities and often original forms. We invite you to contact us and send an inquiry.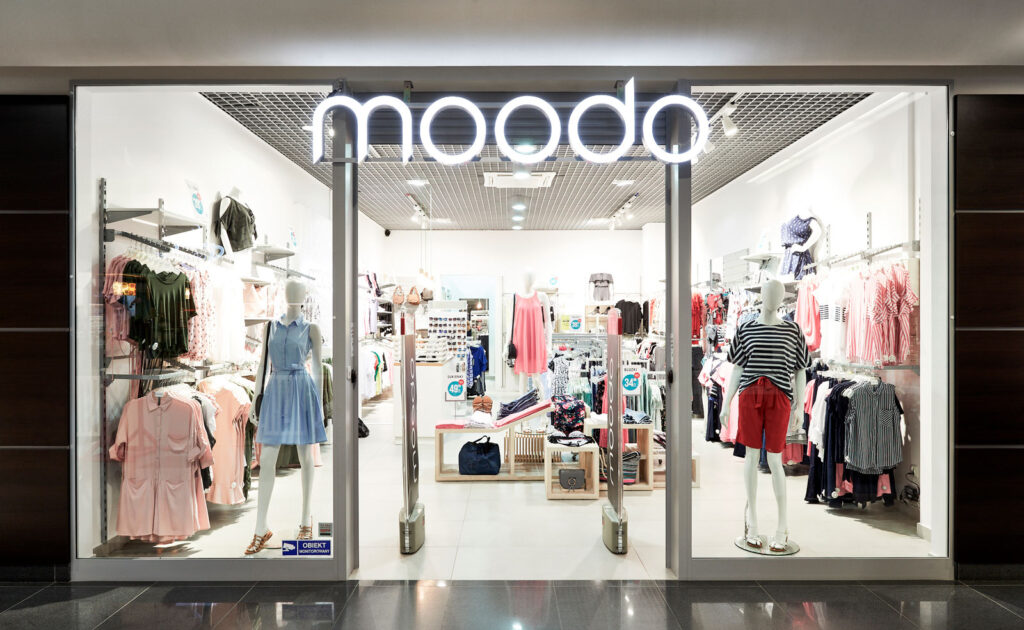 We are focused on the needs of our clients and stand out for our flexibility. 
Depending on the client's needs, we provide comprehensive furnishings for commercial and retail spaces or supply individual items, such as store shelving or hotel furniture.
Pictured: Moodo store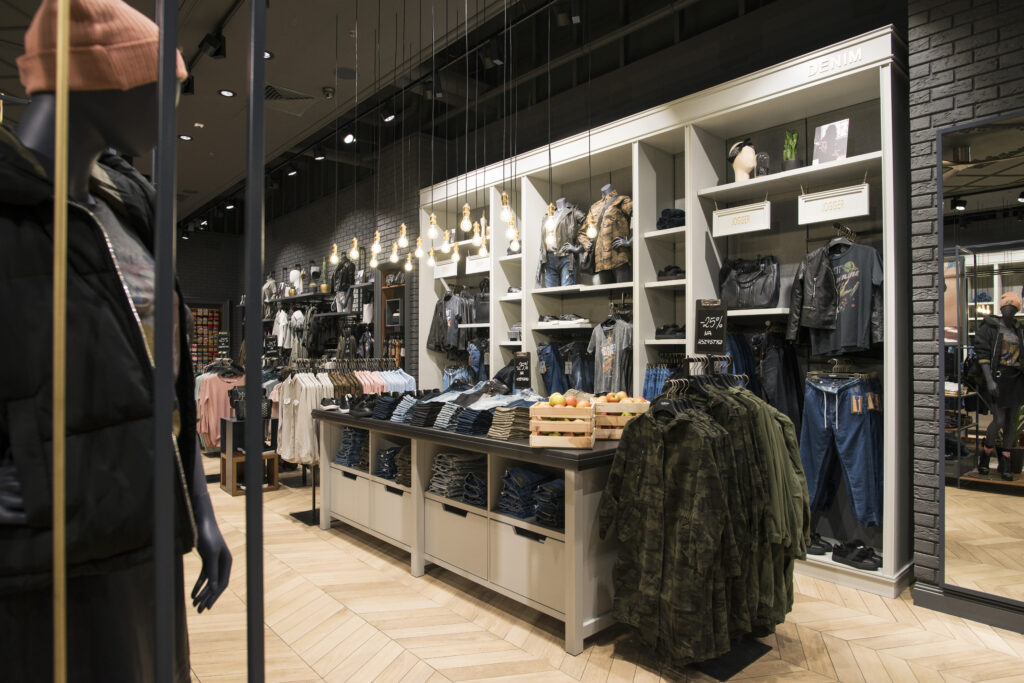 Store shelf units for the apparel industry
Spacewalls, store panels, racks, gondolas, browsers, clothing racks
We specialize in designing and creating furnishings for the apparel industry. With 14 years of experience, we have produced furniture for a significant part of the largest clothing chains.
We have the expertise to create industrial, classic and even futuristic designs. 
Pictured: Medicine store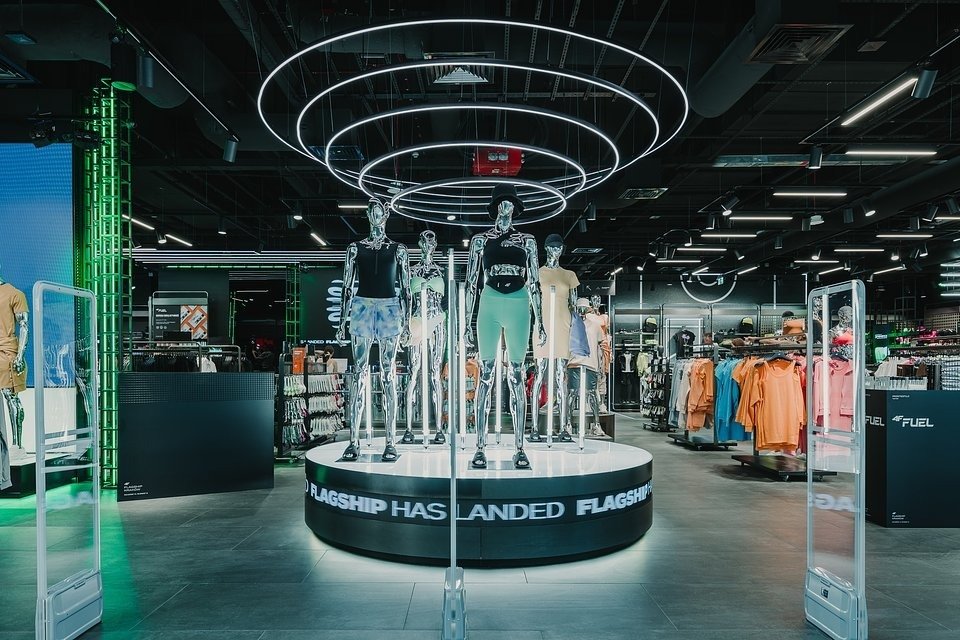 Displays, showcases, racks, hangers
Sportwear stores often require modern and minimalist designs that are both functional and visually appealing. The store furniture we offer meets those needs and the highest quality standards. 
Pictured: 4F store
Store racks for FMCG industry
For those in the FMCG industry, we provide store shelving that can be designed according to your drawings or prepared based on our proposals. 
We can also design the entire store interior, as in the case of the Eco-Nature store.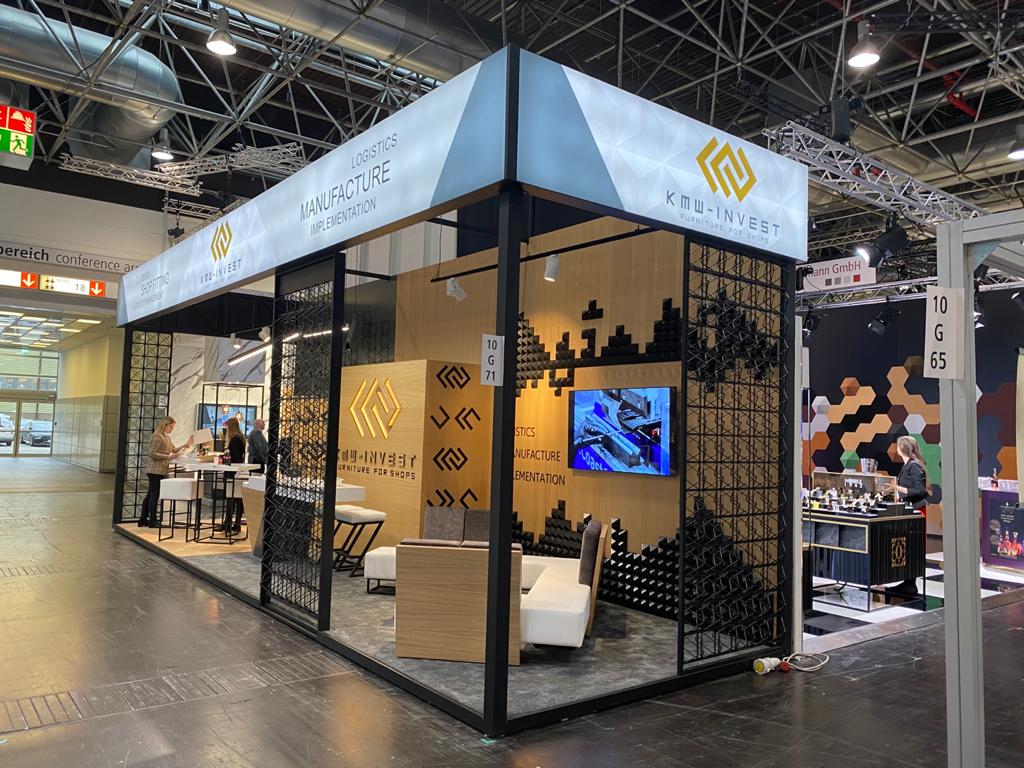 We prepare customized trade fair spaces tailored to your specific needs.
We can create an individual booth design according to the dimensions given by the client. 
Pictured: Euroshop 2020